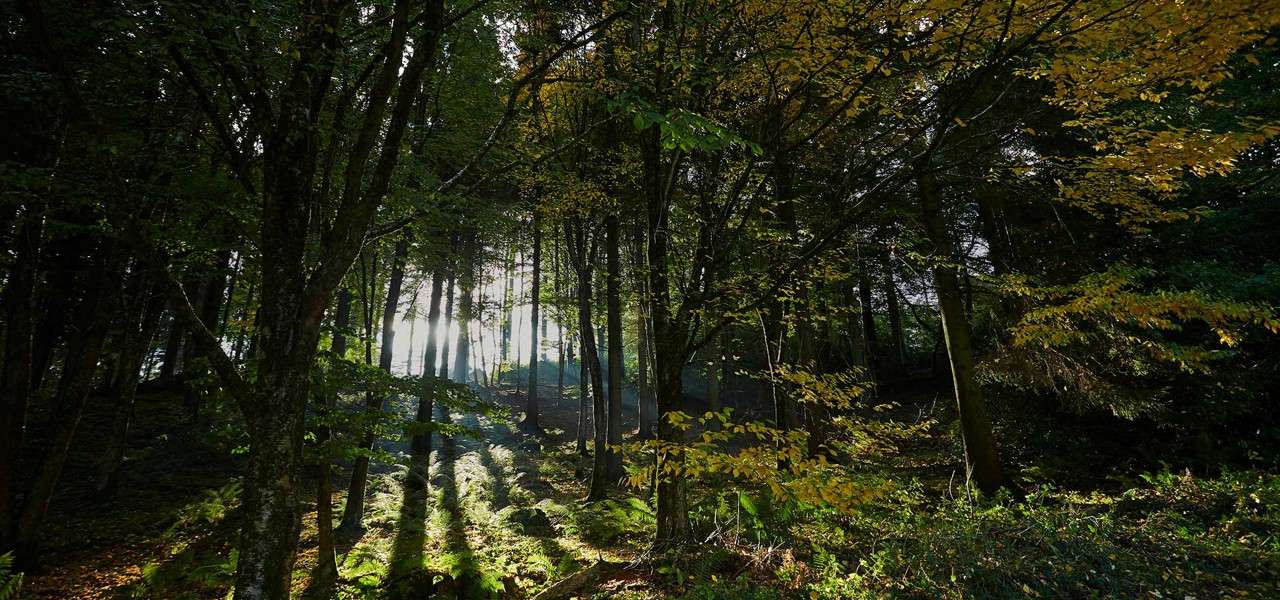 Center Parcs Cookie Policy
A cookie is a small piece of data (text file) that a website – when visited by a user – asks your browser to store on your device in order to remember information about you, such as your language preference or login information. Those cookies are set by us and called first-party cookies. We also use third-party cookies – which are cookies from a domain different than the domain of the website you are visiting – for our advertising and marketing efforts.
Within our emails we include a tracking pixel. This allows us to understand if the email has been opened, reading time of the email and the device type used. This information helps us to understand email content preferences, to give our guests the best experience possible. Email tracking pixels can be disabled by turning off images within the email itself.
You can set your cookie preferences when you arrive at our website, or change them at any time. For further information, please visit https://ico.org.uk/your-data-matters/online/cookies.
Unless the cookie is a strictly necessary cookie, you can withdraw your consent to our cookies at any time even if you have previously consented. Although, please do remember that if you do not consent to our functionality cookies, parts of our website will not work.
For example, you may not be able to watch our videos. For this reason we will occasionally send you prompts which allow you to consent to a cookie you have previously rejected.
The table below explains what cookies we use on our website, why we use them and whether they are strictly necessary or another type of cookie e.g. "functionality" or "performance" cookies. We also state in the table whether a cookie is a "persistent" or "session" cookie. The difference is that:
Persistent cookies remain on your device between browsing sessions. They are activated each time you visit the website that created that particular cookie. For example, where a "persistent cookie" is used on a website to remember your log-in details, you will not need to enter those details each time you visit that website.
Session cookies allow website operators to link the actions of a user during a browser session. A browser session starts when you open the browser window and finishes when you close the browser window. Session cookies are created temporarily. Once you close the browser, all session cookies are deleted.
Strictly Necessary Cookies
These cookies are necessary for the website to function and cannot be switched off in our systems. They are usually only set in response to actions made by you which amount to a request for services, such as setting your privacy preferences, logging in or filling in forms. You can set your browser to block or alert you about these cookies, but if blocked some parts of the site will not work. These cookies do not store any personally identifiable information.
Cookie

Name

Purpose

Persistent/Session

More information

Gigya

gmid

gltexp_

glt_

gig3pctest

gig_toggles

gig_loginToken_

gig_bootstrap_

_gig_lt

ucid

uxp-token

uxp

Essential cookies that provide the login and account creation functionality within the website.

Persistent

Persistent

Persistent

Session

Session

Persistent

Persistent

Persistent

Persistent

Persistant


Session


Login Cookies

login-use

login-token

uxp-token

uxp

Used as part of the website functionality as part of the login process.

Persistent

Persistent

Persistant


Session

 

AWS

AWSELBCORS

AWSELB

These are required to map a session to an instance within our AWS environment.

Persistent

Persistent

 

YouTube

YSC

GPS

VISITOR_INFO1_LIVE

We will embed YouTube videos onto the website, YouTube will then track your usage of the video, how long you watch it for, your IP address and location.

Session

Persistent

Persistent

Oracle Live Chat

cp_session

CHAT_SESSION_ID

To deliver our live chat application, these cookies are required. They also allow information about your current Live Chat session to persist in the event of a page refresh or site navigation

Session

Persistent

 

Adobe

FPD

This cookie enables other Adobe cookies to work on our website. The functionality of this cookie only works if you have opted into cookie categories that contain Adobe platforms. i.e "Targeting" cookies. By opting out of a cookie category, this cookie will not pass through the relevant cookie information to that category.

Persistent

 

Google

_GRECAPTCHA

This cookie is necessary for the execution of the reCAPTCHA risk analysis.


Persistent

 

You can find more details at reCAPTCHA FAQ and reCAPTCHA Guide.
Performance
These cookies allow us to count visits and traffic sources so we can measure and improve the performance of our site. They help us to know which pages are the most and least popular and see how visitors move around the site. All information these cookies collect is aggregated and therefore anonymous. If you do not allow these cookies we will not know when you have visited our site, and will not be able to monitor its performance.
Cookie

Name

Purpose

Persistent/Session

More information

Google Analytics

DSID
test_cookie

IDE

FPLC

_gac

_utma

_utmb

_utmc

_utmt

_utmv

_utmz

_ga

_gid
AMP_TOKEN

FPID

GA_OPT_OUT

_dc_gtm_

_gaexp

_gaexp_rc

_opt_awcid

_opt_awmid

_opt_awgid

_opt_awkid

_opt_utmc     

These cookies are used to collect anonymous information about how visitors use our site. We use the information to compile analytical reports which help us improve our website. The cookies collect information such as the number of visitors to our website, how they arrived there (e.g. directly from the internet or through linking from another website) and tracking which webpages they visited. Cookies are anonymous to us until the point of signing in or booking.

Persistent

Persistent

Persistent

Persistent

Persistent

Persistent

Persistent

Session

Persistent

Persistent

Persistent

Persistent

Persistent

Persistent

Persistent

Persistent

Persistent

Persistent

Persistent

Persistent

Persistent

Persistent

Click here for an overview of privacy at Google.

Eggplant

SCOGID

SCOSID

SCOSN

These cookies are used to collect anonymous information about how visitors use our site. We use the information to compile analytical reports which help us improve our website.

Persistent

Session

Session

Further details can be found here.

Hotjar

 _hjid

_hjTLDTest

_hjAbsoluteSessionInProgress

_hjShownFeedbackMessage

_hjIncludedInPageviewSample

Hotjar is a technology service that helps us better understand our users experience (e.g. how much time they spend on which pages, which links they choose to click, what users do and don't like, etc.) and this enables us to build and maintain our service with user feedback. Hotjar uses cookies and other technologies to collect data on our users' behavior and their devices (in particular device's IP address (captured and stored only in anonymized form), device screen size, device type (unique device identifiers), browser information, geographic location (country only), preferred language used to display our website). Hotjar stores this information in a pseudonymized user profile. Neither Hotjar nor we will ever use this information to identify individual users or to match it with further data on an individual user.

Persistent

Session

Session

Session

Session

Adobe Launch

 

Allows us to make your browsing experience more personalised, for example, by saving your preferences and showing you targeted advertising should we change prices or availability.

Persistent

Google Maps

 

We will embed Google Maps content onto the website, Google will then track your usage of maps, your IP address and location.

Session

Further details can be found here and also on Google's Privacy and Terms page
Functionality
These cookies enable the website to provide enhanced functionality and personalisation. They may be set by us or by third party providers whose services we have added to our pages. If you do not allow these cookies then some or all of these services may not function properly.
| | | | | |
| --- | --- | --- | --- | --- |
| Cookie | Name | Purpose | Persistent/Session | More information |
| Adobe Target | mbox | Gives us the ability to test which content is more relevant to you and show you personalised content based on your behaviour. | Persistent | |
| Vimeo | _derived_epik | Vimeo's embeddable video player uses first-party cookies for certain features. | Persistent | Further details can be found here. |
Targeting
These cookies may be set through our site by our advertising partners. They may be used by those companies to build a profile of your interests and show you relevant adverts on other sites. They do not store directly personal information, but are based on uniquely identifying your browser and internet device. If you do not allow these cookies, you will experience less targeted advertising.
Cookie

Name

Purpose

Persistent/ Session

More information

Facebook

_fbp

To establish whether our content and advertising on Facebook drove you to our website and which pages you then viewed.

Persistent

Further details can be found here.

DoubleClick

 IDE

Allows us to track your usage of our website for the purposes of paid advertising so that we can ascertain if an advertisement we showed you caused you to visit the website.

Persistent

Further details can be found here and also on Google's Privacy and Terms page.

Bing

_uetsid

To establish whether our advertising on Bing, drove you to our website and which pages you then viewed.

Persistent

Further details can be found here.

Adobe Analytics

Adobe Audience Manager

Adobe Marketing Cloud

Adobe Media Optimiser

Adobe Marketing Cloud Cookies

To track how you use our website, which of our advertisements drive you to our website, to track emails we send to you, to connect your Center Parcs login details to your other information so that we can identify you as an individual. We also use your personal information to tailor the marketing communications we send to you or the things you see when you log into the account facility (including service emails about items added to your basket or marketing emails about items of interest based on your browsing activity).

Persistent

Further details can be found here.

Google Adwords Conversion Tag

NID

__gads

pm_sess

pm_sess_NNN

aboutads_sessNNN

FPAU

ANID

AID

TAID

_gcl_au

RUL

FPGCLAW

_gcl_gb

_gac_gb_

_gcl_aw

1P_JAR

Conversion

YSC

VISITOR_INFO1_LIVE

VISITOR_INFO1_LIVE__k

VISITOR_INFO1_LIVE__default

To establish whether our advertising on third party websites, including Google websites, drove you to our website and which pages you then viewed.

Persistent

Persistent

Persistent

Persistent

Persistent

Persistent

Persistent

Persistent

Persistent

Persistent

Persistent

Persistent

Persistent

Persistent

Persistent

Persistent

Persistent

Persistent

Persistent

Persistent

Persistent

Persistent

Further details can be found here and also on Google's Privacy and Terms page.

Remarketing

Google

To track your behaviour on our website so that we can tailor our advertising towards your interests.

Persistent

Information about Google can be found here and also on Google's Privacy and Terms page.

Information about our Privacy Policy can be found here.

Pinterest

_pin_unauth

_pinterest_ct_rt

To track how you use our website so that we can tailor our advertising towards your interests.

Persistent

Further details can be found here.
Last updated: 12 July 2023