UK family holidays and breaks
Family breaks at Center Parcs are perfect for all generations and are a great way to get everyone together. Spend quality time with your loved ones and explore the forest as a family. Discover new and exciting activities, get close up with wildlife or simply sit back, relax and take in the scenic views that the forest has to offer.
No matter how you want to spend your time, make it the best family holiday for the whole household. Find out more about Center Parcs family holidays in the UK below.
Why family holidays are important
Escape the day to day and spend time in the forest. Family holidays are important, as often life can get in the way of quality time together. With a variety of indoor and outdoor activities to try, the whole family can try something new. Center Parcs offers family breaks with less hassle, that feel miles away from home without the need for a plane ticket.
Choose Center Parcs for your family getaway
Whether you're looking forward to a family holiday filled with action-packed adventures or simply want the time and space to relax together, Center Parcs offers breaks at your pace. Get closer to nature within a safe environment. Pre-book your restaurant reservation to dine in our family-friendly restaurants and cafés, from American-inspired dishes to contemporary Indian cuisine, there's something for all tastes.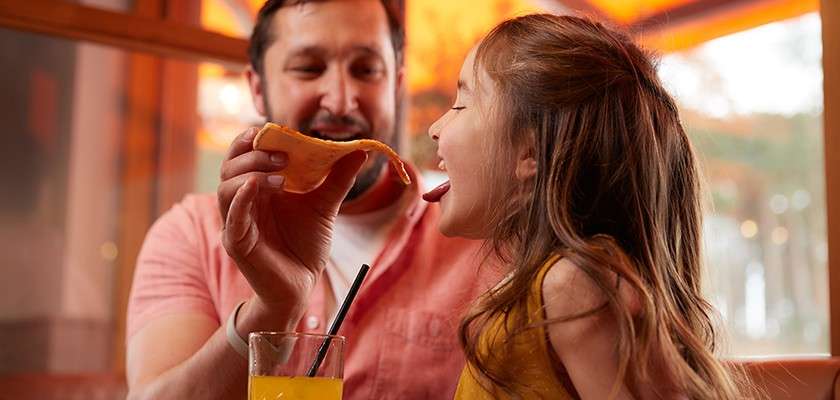 Choose the right accommodation for you
Our accommodation is perfect for a family holiday. From Apartments to Treehouses, each of our self-catered lodges are designed for families of every size. Relax knowing that your accommodation features the essentials you'll need, such as pots and pans, plates, glasses and cutlery, as well as bed linen and towels. If your family have accessibility needs, we can ensure easy access and comfort with lowered kitchen worktops and an adapted bathroom in our Adapted Lodges. 
Explore our range of family activities
The exciting range of activities available at Center Parcs is vast, you're guaranteed to enjoy something new on your family break. There are a variety of indoor, outdoor and watersports activities to choose from for all ages, from adrenaline-fuelled thrills, to creative activities.