Luxury hot tub holiday breaks

Add a touch of luxury to your break by booking a lodge with a hot tub. Our lodges come fully equipped with everything you'll need for a perfect relaxing holiday. You can relax and unwind in a private outdoor hot tub while stargazing at the clear night sky, or by day enjoying the secluded natural woodland views. With a glass in hand and good company at your side, adding a hot tub to your break is perfect for a romantic getaway, or a family holiday.
Our hot tub lodges
Each village has a selection of lodges with hot tubs, you'll find them in Executive, Exclusive, Treehouses and Waterside Lodges. We also have some adapted lodges with hot tubs. You can relax in the warm water, surrounded by the peace and beauty of our forests. Make memories to remember forever with your family, friends or loved ones. Our hot tubs are professionally cleaned and sit in enclosed gardens for privacy.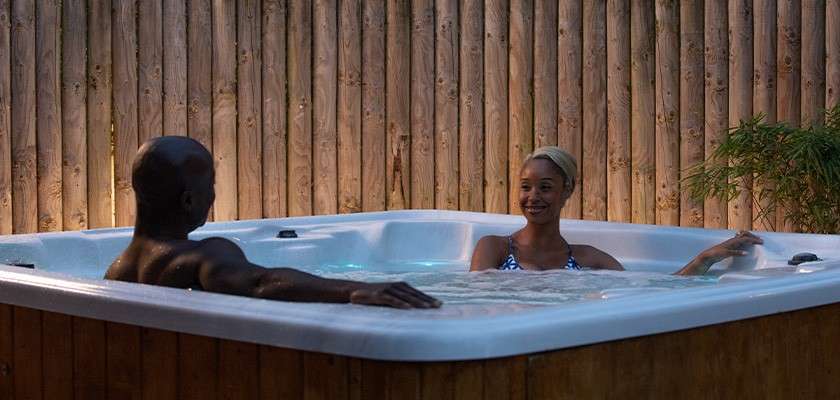 Hot tub breaks with your family
With a wide variety of indoor and outdoor activities to enjoy, acres of forest to explore and miles of paths to walk or cycle around, when you're on a family break, you often return to your lodge ready for a rest. A hot tub is a perfect way to wind down after a busy day and give those tired legs some recuperation. They are also great for when the little ones are sleeping and you want to enjoy some me-time.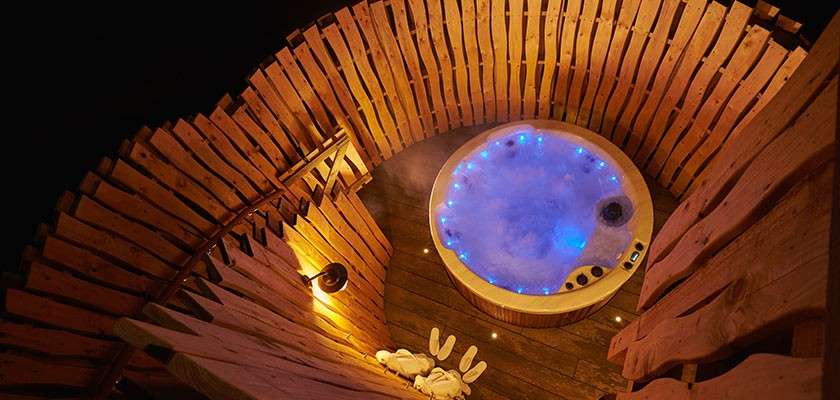 Romantic getaways
Imagine the unique sounds of 400 acres of forest surrounding you. Imagine looking up and watching the clear night sky above you. Imagine the warm bubbles of your own private hot tub surrounding you. All while you sit next to your loved one, with a drink in hand and no interruptions in your way. Perfection. This is what a hot tub break at Center Parcs offers.