General news
General important information and latest news about Center Parcs.
Keep abreast of the news and updates for all our individual villages here.
Looking for Longford Forest updates?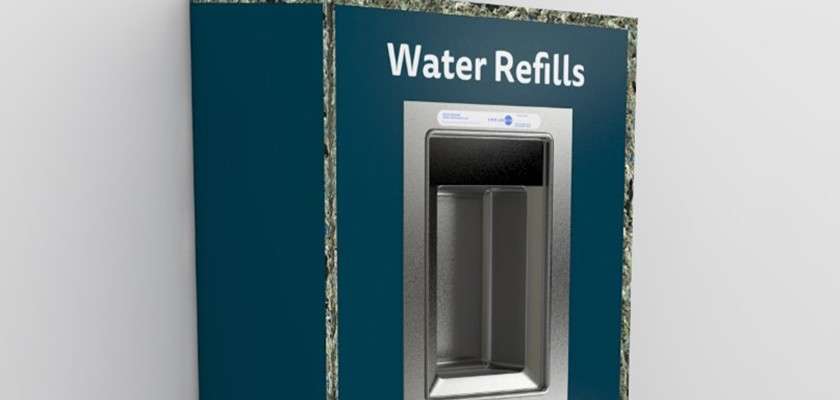 If you or your party test positive for COVID-19 prior to your break
Last updated 14 April 2022
As always, our priority is to protect our guests and staff as much as possible, and we recommend that all guests due to visit take a COVID-19 test before visiting our villages. Guests who test positive for COVID-19 should follow the government guidance for self-isolation.

Should you need to reschedule* or cancel your break due to a positive COVID-19 test result, please complete this form and our team will make contact.

*If the new date is more expensive guests will need to cover the additional costs, however, if the new date is lower in price we will of course refund the difference.

Impact to usual operations
Last updated 24 March 2022

Like many other businesses we are unfortunately impacted by staff shortages and recruitment challenges.  This means that you may unfortunately find some disruption to our normal services. For guests who have an impacted restaurant or activity booking we will contact you directly.
Please visit the news page of the village you're visiting to understand any changes to our normal operation:
Please note that we will keep this information as updated as possible but there may still be extremely late during break changes not listed.
Breaks now available until 11 December 2023
08 March 2022
We are pleased to let you know that we've added more breaks, so you can now book at all six villages for arrival dates up until (and including) 11 December 2023.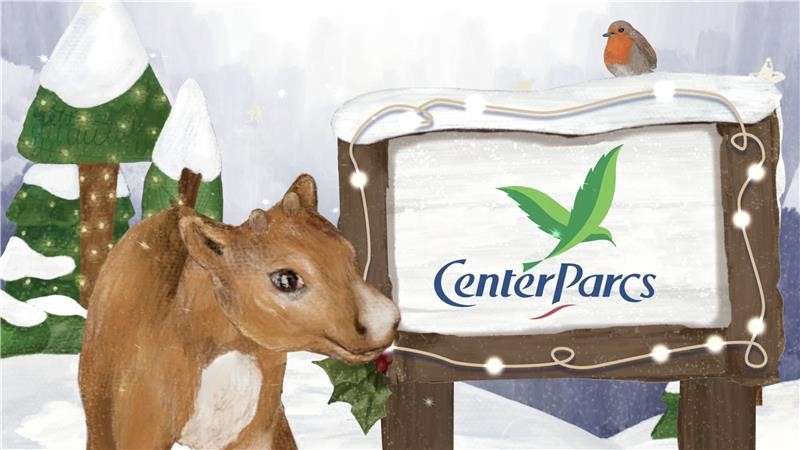 Join Nutmeg and Clove on an adventure at Center Parcs
23 December 2021
We are pleased to share our exclusive stories featuring our friendly reindeer Nutmeg, Clove, and our newest reindeer Cranberry, Nutmeg's friend. Watch our familiar storybooks Nutmeg's Antlers and Nutmeg's Little Sister along with our latest storybook Nutmeg's Flyers and join in on the adventure.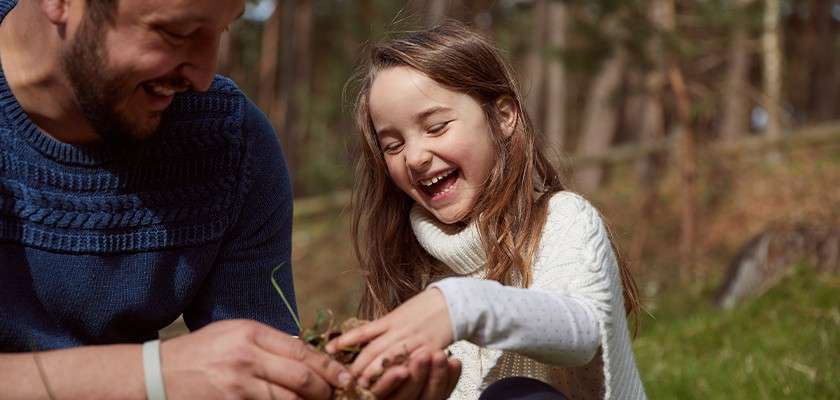 Introducing Flex Your Stay
Last updated 6 December 2021

We understand that things change sometimes and our guests often require flexibility with their booking and therefore we are now offering a new bookable product name 'Flex Your Stay'.
Flex Your Stay ("Flex") provides peace of mind which allows you to cancel or amend your break without charge for any reason, much closer to your arrival date. It can only be purchased at the time of booking or within 14 days of booking your break.
Please note that the Flex Your Stay fee is non-refundable.
View the T&Cs here and see how Flex Your stay compares to our standard terms and conditions. 
Great news… you can now book activities and restaurants even earlier before your break
Last updated 3 December 2021
As you may know, throughout COVID-19 we shortened our activity booking window to 28 days before a break, which gave us more time to react to government announcements and make any necessary changes – keeping everything running as smoothly as possible for our guests.

However, we know that many of our guests like to be organised and plan ahead, and we now feel that the time is right to extend our booking window. Over the next few weeks, we will gradually increase our booking window, and guests arriving from mid-February onwards will be able to book activities and restaurants 59 days before arrival.
We've listened carefully to guest feedback, and we're also trialling a change in the time activities and restaurants are released. We will trial opening the booking window at 8:30am so that guests can get a little more sleep.
Guests should also be aware that we constantly review capacity and often add additional availability where we can so guests should always check back if something isn't available at the time of release.
We're also going to trial moving our bookings opening day from a Monday to a Tuesday. Monday is a busy day as our staff often need to support guests who are arriving on village, meaning that guests who need help booking activities and restaurants can't get through to us. Tuesday is generally quieter, and we're hoping that this trial will help us to support all of our guests a little better.
From 10th December we will start the transition to extend the booking window. All guests will be notified in advance via email so they will know when their booking window opens to book their activities and restaurants.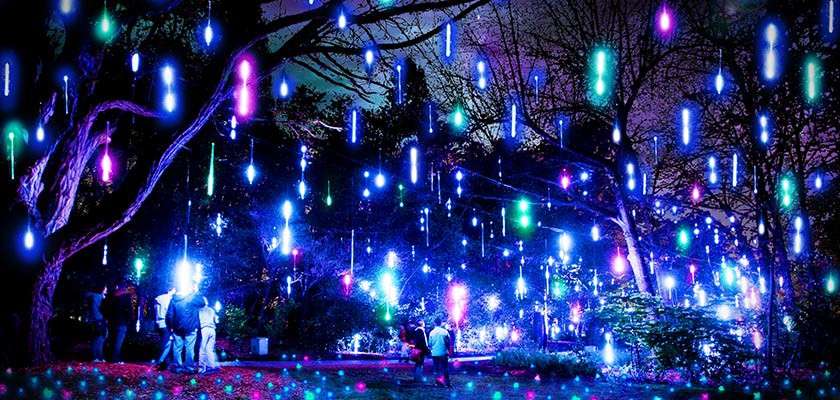 Fireworks displays will not return
Last updated 3 December 2021
In line with our commitment to protecting our forests and wildlife, we've made the decision not to bring back our firework displays at Center Parcs. Whilst fireworks are beautiful, they can cause stress and anxiety to wildlife, household pets and some of our guests, and can be damaging to the local environment.
We know that fireworks have traditionally been an important part of the festive experience here at Center Parcs, so this winter we're lighting up the forest with a brand-new Enchanted Light Trail instead – and you can visit as often as you like!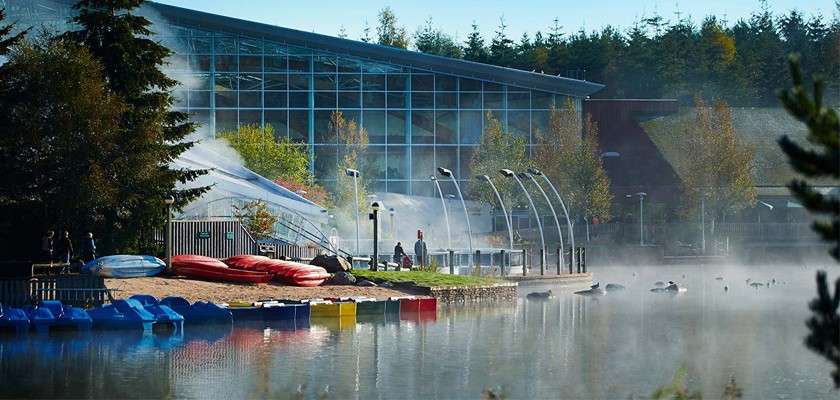 We are no longer offering the option to purchase Insurance
Last updated 2 December 2021

For many years we have offered the option to purchase an insurance policy at the time of booking a break.  Following a review of this product we have made the decision to no longer offer this option to our guests on new bookings. Don't worry if you have already purchased insurance this will still be honoured.
We do understand that plans change sometimes, or unexpected circumstances mean that guests require some reassurance and flexibility.  We are currently working on a flexible product that guests will soon be able to purchase at the time of booking.  We hope to provide details of our new product within the next couple of weeks.
Gift cards temporarily unavailable to purchase
Last updated 26 November 2021

Due to a technical issue with our gift card provider, we are currently unable to sell gift cards.
We know that many guests will be particularly keen to purchase gift cards during the festive period, and we are working closely with our provider to resolve the issue as quickly as possible.
Don't worry if you already have a gift card, as these can still be redeemed pre-arrival via our Contact Centre or on any of our villages during your break.
If you are planning to purchase a gift card in the near future, please keep checking this page for updates.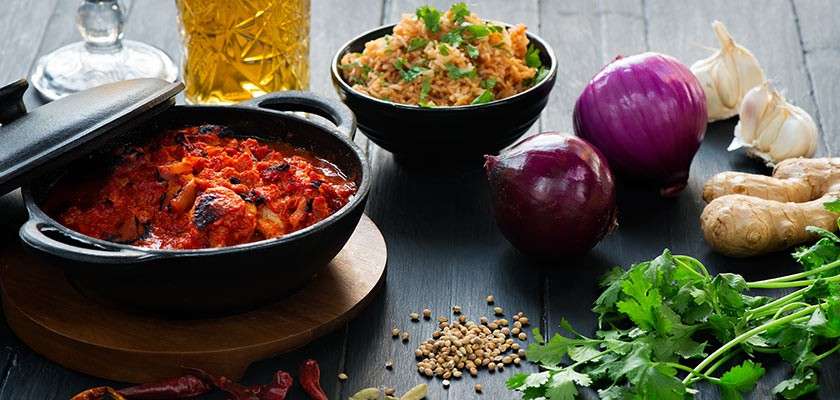 Allergen update
Last updated 03 November 2021

Like many other businesses, we are currently experiencing challenges due to staff shortages, some sporadic supply chain issues and remaining COVID-19 safety measures.  Our menus clearly highlight where allergens are present within the ingredients and whilst allergy-free menu options are still available, unfortunately, we cannot, in the current climate, provide a 100% guarantee against cross-contamination, either within our supply chain or in our restaurants or takeaway service; we cannot provide details of any 'may contain' allergen statements.
The most important thing for us is the safety and wellbeing of our guests and we feel it is important to make our guests, especially those with severe allergies, aware of the challenges we are facing ahead of their arrival.  Of course, our lodges do have kitchen facilities which many families already use for self-catering as another option.  However, we understand how disappointing this situation may be to some families and we are offering anyone affected the option to cancel their break and receive a full refund or to move their break to a date in the future* when we hope to have resolved these issues.  
We have long prided ourselves on our varied menus and excellent practices in regards of allergens and we are working hard to return to this standard as soon as practicable.
*We do not have a confirmed date when we will be in a position to offer the detailed information we previously did
Exciting news: Our plans for a sixth Center Parcs in the UK
12 July 2021
We're excited to announce that we have identified a site for a sixth Center Parcs village in the UK.
We have secured an option agreement to acquire 553 acres of woodland off Balcombe Road in Worth, West Sussex. The forest has been chosen because of its location (to the south of London) and its excellent transport links.

The development is expected to cost between £350m and £400m and will create around 1,500 permanent local jobs once operational, as well as around 1,000 jobs during construction. We anticipate the development would add an additional £40m to the local economy each year.

We will now begin working on rigorous site surveys, detailed designs and pre-planning works to make sure the woodland meets our specific requirements for a Center Parcs village, as well as beginning a programme of community engagement with the local area.

We are hoping to submit a planning application in 2022.

CEO Martin Dalby said: "It's really exciting to have identified a potential site for another Center Parcs village in the UK. Today's announcement marks the first step of a long journey, and there is still a huge amount of work to be done before we can submit a planning application. The proposal we will be submitting will create a significant number of jobs and bring major benefits to the local and national economy."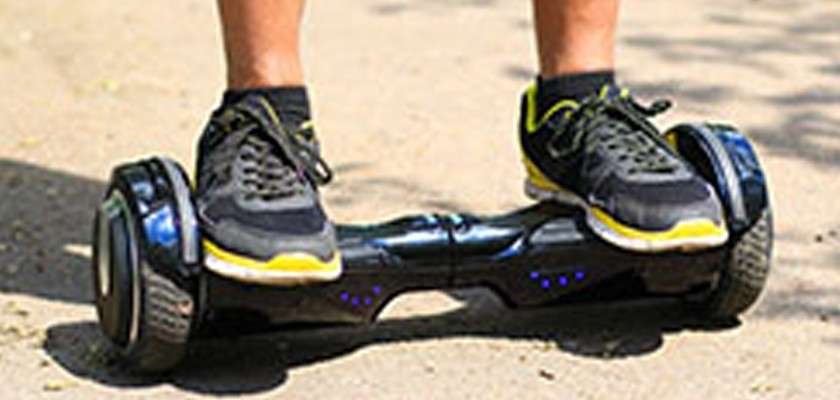 Electric scooters, hover boards and other motorised wheeled equipment
18 June 2021
There are lots of ways to explore the forest but please be aware that electric scooters, hover boards and other motorised wheeled equipment are now prohibited. You can still use traditional non powered scooters and electric bikes, just make sure you are looking out for the no wheels signed areas and find an alternative scenic route. The Cycle Centre have plenty cycles and accessories on offer if you are looking to travel the village in style.
Aqua Sana Elveden Forest is undergoing refurbishment
Latest update 13 May 2021
We are constantly looking for ways to improve our facilities to ensure guests have the best possible experience when visiting our villages. As part of this, our Aqua Sana Spa at Elveden Forest is undergoing a makeover and we can't wait to share the changes with you. 
While renovations are under way, our Aqua Sana Spa will be closed to guests until 24 May and we apologise for any inconvenience this may cause.
From Tuesday 25 May, while on a Center Parcs break, you will be able to visit Aqua Sana for pre-booked treatments only. Unfortunately, spa sessions with full access to our spa saunas and steam rooms will not be available until further notice. Please keep checking our website for updates. Our boutique will be open for you to stock up on your favourite products. 
We look forward to welcoming you back to our Aqua Sana Spa at Elveden Forest. 
New Joules stores to open at all Center Parcs villages
1 April 2021
We're thrilled to announce our new partnership with a fun-loving, family lifestyle brand, Joules.
The British company is noticeable for their vibrant prints, bold colour palettes, and whatever-the-weather styles. Now, they're bringing their love of the outdoors to all of our villages with stores opening over the next few months – starting with Woburn Forest in April! 
Each store will offer clothing for women, men, and children, as well as for pets, homes, and gardens. Just like us, Joules has a deep respect for the woodland, they know how important time spent with loved ones is, plus they're not being afraid of a little rain… so we're excited for them to move in!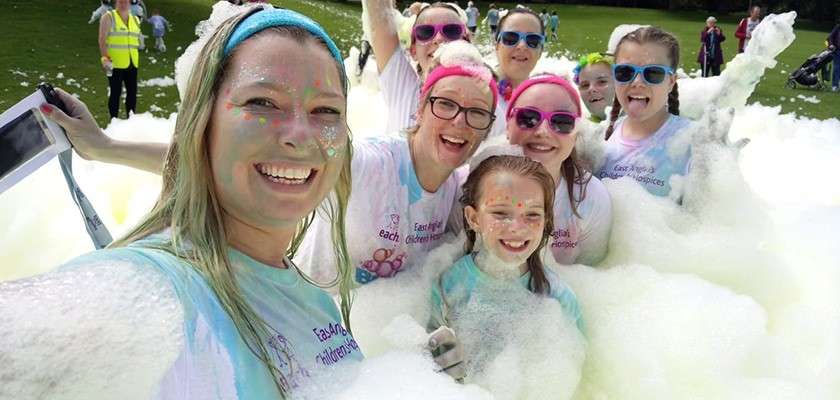 Center Parcs recognised for commitment to charity
13 June 2019
We are delighted to announce that Center Parcs have won the award for Best Scheme to Encourage Staff Fundraising at the 2019 Better Society Awards. Celebrating our long-standing partnership with Together for Short Lives.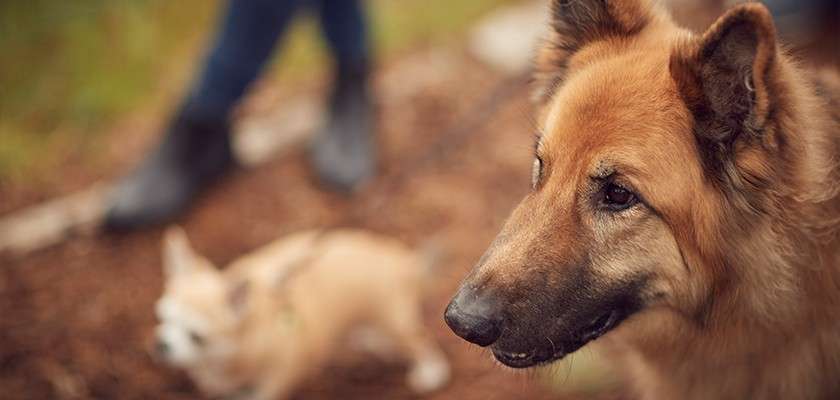 Dog owners' advice
In recent years, an unexplained dog illness known as 'seasonal canine illness' has been found in an increasing number of forest areas around the UK, particularly in late summer and early autumn. The illness is currently believed to be triggered by a naturally occurring cause and has affected a number of dogs in areas across the country, including those local to some of our villages, particularly Sherwood and Elveden Forest. There appears to be no comprehensive explanation as to why this has occurred.
Cases of Alabama Rot have also been reported around the country. This is another unexplained disease affecting dogs. None of our villages have been identified as locations with cases of Alabama Rot, but in the interest of vigilance, we recommend dog owners familiarise themselves with the symptoms on the Forestry website.
If you are visiting Center Parcs with a dog please ensure you're aware of the potential risks of a forest environment to animals. Please research or talk to your veterinary surgeon about SCI (Seasonal Canine Illness) and Alabama Rot.
If you are bringing a dog to one of our villages and have concerns, please call our Contact Centre team on 03448 266 266.

Please note: if you are visiting Longleat Forest, dogs are not allowed on our Land Train except guide dogs.
Tommy's Award for Best Family Friendly UK Holiday
5 April 2018
We are delighted to have won Best Family Friendly UK Holiday Provider at the Tommy's Awards, which took place on 16 March at the Landmark Hotel, London to a packed audience of household name companies and Tommy's supporters.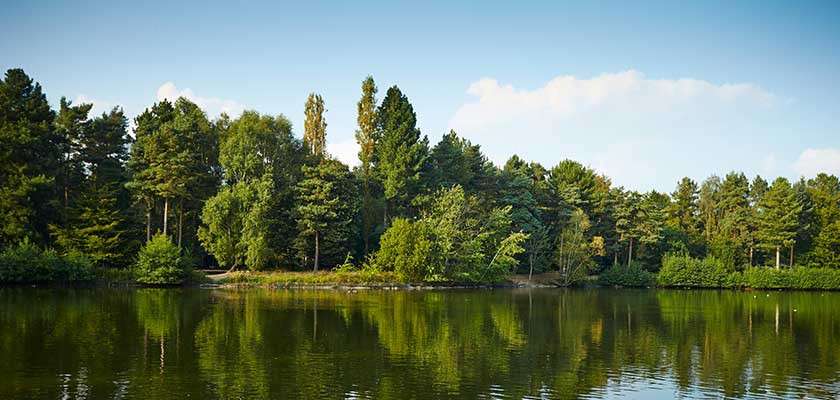 Parking on village
We are keen to keep our villages as traffic-free as possible so that guests can enjoy the tranquillity of the forest environment. There will of course be a small amount of traffic during times of developments and to support village operation. However, once you have unloaded your belongings from your vehicle, we kindly request that all guests move their cars to the car park as soon as possible, on the day of arrival. In response to recent feedback from our guests, the Security team will be supporting this by requesting that all cars left on the village after this time, are moved. Should the accommodation type include a car parking space, please use the space allocated.
External shows, events and festivals
Because our villages are set in some of the most beautiful parts of the UK, they are often close to popular tourist areas which can mean increased noise and traffic in the surrounding area. Despite our best efforts to preserve the tranquillity of the forest in our villages, there may occasionally be noise from local events, shows and music festivals.

It's never too early to have a short break in the diary, so book now and give yourself something amazing to look forward to.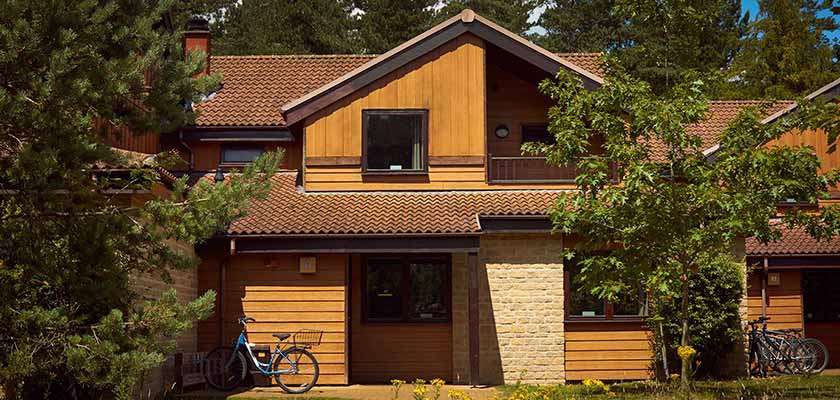 Accommodation upgrades
As many of our guests will already be aware, we upgrade a number of accommodation units every year at Center Parcs. Work is regularly underway across most of our villages to ensure we continually improve our standards. Such works are closely monitored and disruption to our guests visiting during this time will be kept to a minimum.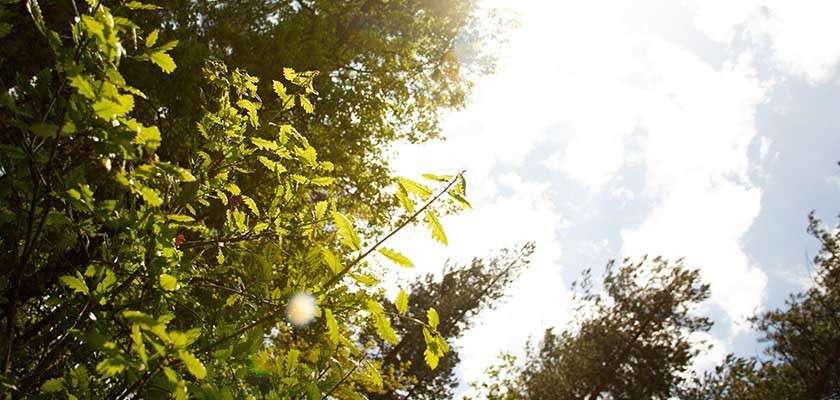 Forestry works
As we are in a forest setting it is essential that we manage the environment and preserve the natural outlook. This means that from time to time forestry works such as tree felling may be taking place during your break with us.
The lake in winter
Being close to nature is an important part of a Center Parcs break, but it also means our villages are subject to the whims of British weather! For this reason, and for our guests' safety, our lakes may close for watersports during the winter. But don't worry, we still have plenty of indoor and outdoor activities available during this time, from cosy indoor crafts to bracing bike rides.
*available when break booked is 26 weeks or fewer away.