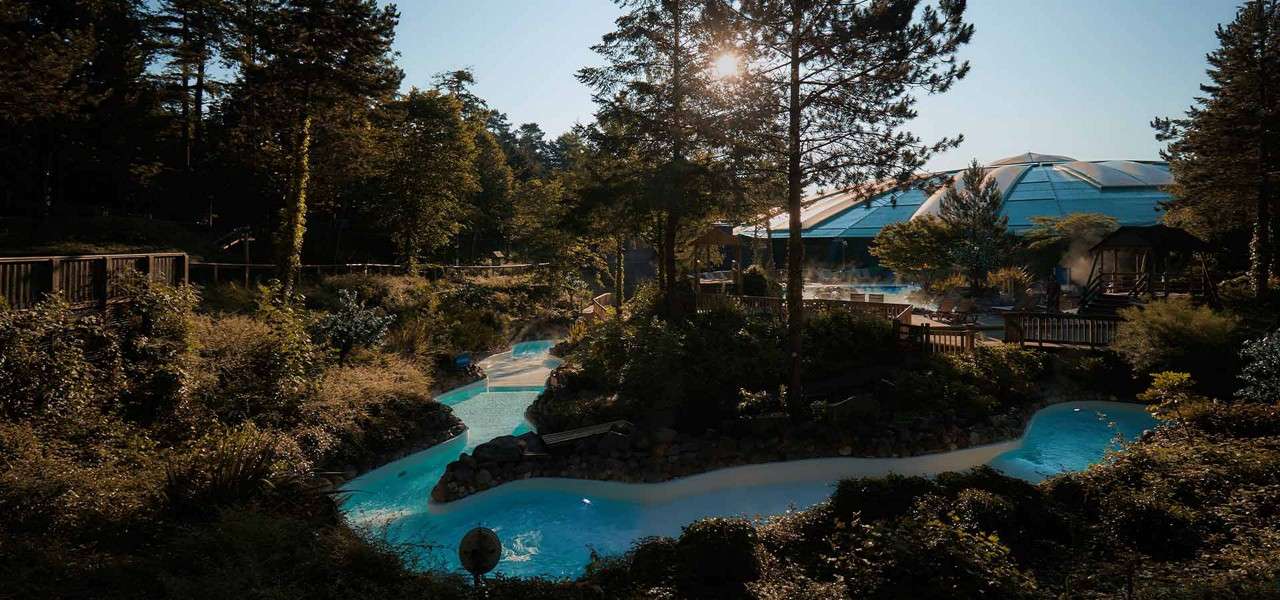 User Generated Content Terms and Conditions 
These terms and conditions govern the use of your social media user generated content by Center Parcs (Operating Company) Limited, Center Parcs Ireland Limited and CP Woburn (Operating Company) Limited ("Center Parcs", "we", or "us"). By accepting these terms and conditions, you are allowing us to use your content for marketing, promotional and advertising purposes.
The content
From time to time, we may wish to use or share with other third parties your photographs, videos, text, social media identifier, information, images, graphics or other media (the "content").
If we are interested in using your content we will seek your permission by commenting on, or responding to, your content. This request will include a link to these Terms and Conditions. By replying to our message with the response "#YESmycp" or "#YESaquasana" you are indicating that you are happy for us to share your content and that you agree to these Terms and Conditions.

You may only grant us permission to use your content if you are 18 years or older, or, if you are the parent or guardian with legal responsibility of any individual under the age of 18 featured in the content.
Photo content guidelines 
All uploaded photos are moderated by Center Parcs. We will not select for publication photos that contain any of the following content:
a. Copyrighted and/or Trademarked Material: please do not upload any photos or other content that infringes or might infringe the rights (e.g. copyright or trademarks) of a third party (such as content that contains any third-party content such as trademarks, logos, company names, insignia, photographs or works of art, excerpts of the books, photos/videos of TV or film scenes).
b. Abusive Imagery: do not upload any images that could reasonably be considered as harmful, threatening or violent, harassing, abusive, offensive, hateful, inflammatory, discriminatory, profane or bullying.
c. Impersonation: use nonoffensive usernames only, and do not impersonate any other person.
d. Private & Confidential: do not upload anything that would be considered confidential or that would allude to an individual (e.g. work details, credit card numbers, address details, anything distinctive that a particular individual is known for).
e. Comments: make sure any information accompanying your photos are accurate (where they include facts) and are your genuinely held opinions (where you are giving your opinion). Don't post anything which is in any way defamatory of any person or company.
 f. Advertising: do not advertise or promote your own or third parties' goods or services in any photos or submissions.
g. Links: please do not link to any media or executable file with your photos or submissions. 
Center Parcs use of the content
If you permit us to use your content, you agree to grant us a royalty-free, non-exclusive, irrevocable, perpetual, worldwide licence (with the right to sub-licence on the same terms) to use, republish, adapt, edit or modify, share, broadcast, display or otherwise disseminate your content for any purpose whatsoever, including advertising, marketing and promotional purposes, on or in any medium that we deem appropriate.  However, you will retain the legal ownership of your content.

Center Parcs is under no obligation to use any of the content  and we may delete, edit or remove any of the content at any time at our sole discretion.

In providing your consent to the use of the content as described in these terms and conditions, you waive any right to: the payment of any royalties in relation to the content; any moral rights in the content; and any right to review or object to the onward use of the content by Center Parcs.


Warranties
You represent and warrant to Center Parcs that:


In providing your consent to our use of the content, you have read and agreed to be bound by these terms and conditions and that you have full right and authority to enter into these terms and conditions;
Your content will not infringe upon the intellectual property rights of any third parties, nor will the use by Center Parcs of the content infringe any applicable laws or regulations;
You have sought permission from any third parties appearing in the content to their image, likeness or personal data being processed by Center Parcs for the purposes set out in these terms and conditions; and
You have obtained all rights necessary to grant the rights to Center Parcs as set out in these terms and conditions.
Data protection
By providing your approval of the use of your content by us, you have provided your consent to our use of any of your personal data (including your name or social media handle) that is contained in, or connected to, the content. Further information as to how any personal data included in the content will be processed can be found in Center Parcs Privacy Policy. We will process any such personal data for purpose of carrying out marketing, promotional and advertising activity. If the personal data of any third-parties is included in the content, you will inform each individual of the fact that their personal data will be processed by us for the purpose set out in these terms and conditions and in accordance with our Privacy Policy.

Miscellaneous
You acknowledge that Center Parcs is not responsible for and has no liability to you or any third parties, for any use of any of your content.
These terms shall be governed by and construed in accordance with the law of England and Wales.
What happens if I have a complaint about a photo or want a photo removed
If you believe that an uploaded photo on our webpages is inappropriate, offensive or is violating someone's legal rights (e.g. trademark or copyright infringement) then you can report the photo by sending an email to brand.team@centerparcs.co.uk. If you want to remove your photo or have any questions about your privacy rights please contact us at data.protection@centerparcs.co.uk. We reserve the right to remove the photos from Instagram, the website or marketing materials at any time, for any
#MyCP Frequently Asked Questions 
Stunning images and videos capturing your special moments at Center Parcs always delight us. We love seeing your smiling faces and seeing what incredible adventures you're having.
Using the hashtag '#MyCP' allows us to search and collate all of your wonderful 'User Generated Content (UGC)' for our marketing, advertising and promotional materials. 
User-generated content (UGC) is any content like text, videos, images and reviews created by people, rather than brands. 
This hashtag allows us to search and pick out photos or videos you have posted whilst being at one of our villages. Ensure your profile is set to 'public' if you want to be spotted! 

If your content has caught our eye, we'll comment under your photo or video with:
"😊Lovely photo! Can we use this on our social media, website & marketing materials please?
✉To give your consent, please reply to this comment with #YESmycp and then send the photo to: MyCP@centerparcs.co.uk
📌T&Cs and Privacy Policy: www.centerparcs.co.uk/mycp"
If you reply to our message with the response '#YesMyCP', this means you are happy for us to use and share your content in our marketing material (social media, website) and that you agree to these Terms and Conditions.
In a nutshell, your wonderful experiences at Center Parcs, whether it's racing down the rapids or exploring the luscious forest. Here's a few ideas to help inspire those 'Insta-moments':

Being nestled away in the spectacular forest
Your 'home from home' lodges (inside and outside)
Families creating treasured memories (from birthdays to 'firsts')
Wildlife roaming free (or ducks tapping on your window!)
The rapids (night and day)
The Subtropical Swimming Paradise
Seasonal moments from Winter Wonderland, Winter Forest Lights to the forest covered in glistening snow
Mesmerising sunset and sunrise moments
Exploring the forest on your cycle
Iconic features, like the 'Instagrammable' red phoneboxes
Gorgeous beach and lake views
Mouth-watering food and drink shots (did someone say 'The Pancake House?!')
We're always on the lookout for fresh and exciting photos and videos that capture the essence of Center Parcs. We'll carry out regular searches under the '#MyCP' hashtag and once something catches our eye, we'll comment asking whether we can use your content.
If you've forgotten to use the '#MyCP' hashtag, we can still find your amazing content. We also do a geo-location search on social media. So, if you've tagged yourself in at one of our villages, then we will still contact and ask whether we can use your wonderful photos or videos. 
We regularly search under the #CenterParcs hashtag too, to ensure that we're not missing any of your amazing experiences. So, if you've used this hashtag at one of our villages, we will still contact you and ask whether we can use your content.
After you've read and agreed to the T&C's, we'll then ask you to e-mail the photo/videos to MYCP@CenterParcs.co.uk
Yes of course, you will be credited in the caption when we post it on our social media channels. We will always tag your social media handle or include your name in the caption.
You can spot your images on the Center Parcs and Aqua Sana Spa UK and IRE accounts - Instagram, Twitter and Facebook. They may also appear on our website and other marketing materials.  
Take a peek at these images that caught our eye and were featured on our social media sites: