Latest update following recent UK Government announcement - 13th October 2020
Following the recent Government announcement we are pleased to report that all of our UK villages are open. The Longleat Forest Covid Alert level is Medium.
We understand that the new alert tiering system, as well as general rules and advice, is constantly under review and guests must check government information themselves to understand any changes or new rules prior to visiting Center Parcs, booking a new break or when considering a date change or cancellation of an existing booking. The following Government links should provide the most up to date information:
You must check which Local Covid Alert level your home and the village you're visiting sits and comply with both sets of rules.
https://www.gov.uk/coronavirus
https://www.gov.uk/guidance/local-covid-alert-levels-what-you-need-to-know#local-covid-alert-level-high
Medium Alert areas
If you live in a medium alert area you can continue with your break to Longleat Forest providing you comply with the latest restrictions.
High Alert areas
If you live in a high alert area you can continue with your break to Longleat Forest but you cannot mix indoors with other households. If you have a lodge booked with multiple households (or intend to socialise with other households indoors), you will need to complete this form** to change the date of your break or cancel with a full refund.
Very High Alert areas
If you live in a very high alert area you will not be able to visit Longleat Forest and will need to complete this form** to change the date of your break or cancel with a full refund.
**Please ensure any activities, restaurant, spa sessions or treatments are cancelled prior to filling out the form.
Beach and lake maintenance - 10th September 2020
We are doing essential maintenance to our beach and lake from Monday 12th October 2020 to Friday 16th October 2020. Both the beach and lake will remain open during this time but at a reduced capacity, we are sorry for any inconvenience this may cause.
Our retail shops - 4th September 2020
Like many businesses, our retail partner has been severely affected by the pandemic. As a result, they have decided to no longer operate in the fashion sector, which sadly means that they will be closing some of their stores on our villages. Aquatique, Just for Kids and The Store Room will remain open, but unfortunately, Spirit, Sportique and Time for Shade will all close by October, with some closing as soon as Sunday 6th September. We know these stores are firm favourites with our guests and we are working hard to look at new and exciting alternatives to add to our retail offering.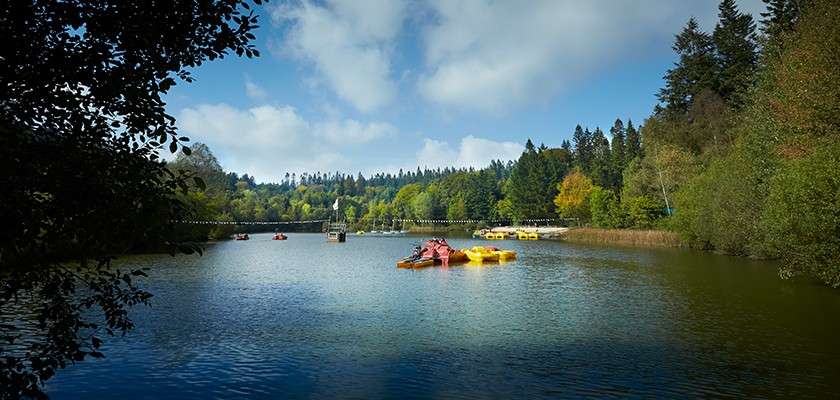 Forest safety - 7th August 2020
During extreme dry weather spells we take advice from the Met Office, please see below some basic fire safety points:
Smoking is permitted only in designated smoking locations on village and on the patio/ balcony of accommodation
The use of wood from the forest is strictly prohibited for use on the fire in accommodation (please only use logs purchased from ParcMarket)
The making of fires of any sort is strictly prohibited
Should you discover a fire no matter how small, please contact the village emergency number or call 999
Due to our forest environment we may need to withdraw the use of BBQ's in extreme hot weather
We do have regular fire checks in place but please be vigilant and help us to maintain a safe environment in the forest.
Temporary closure of Starbucks in Sports Plaza - updated 9th March 2020
Starbucks located in Sports Plaza is having an exciting makeover. In order to complete the work, Starbucks will be closing for refurbishment on Monday 24th February 2020 and reopening to guests on Friday 20th March 2020. You can still head over to our other Starbucks in The Plaza for a lovely coffee and mouth-watering treat.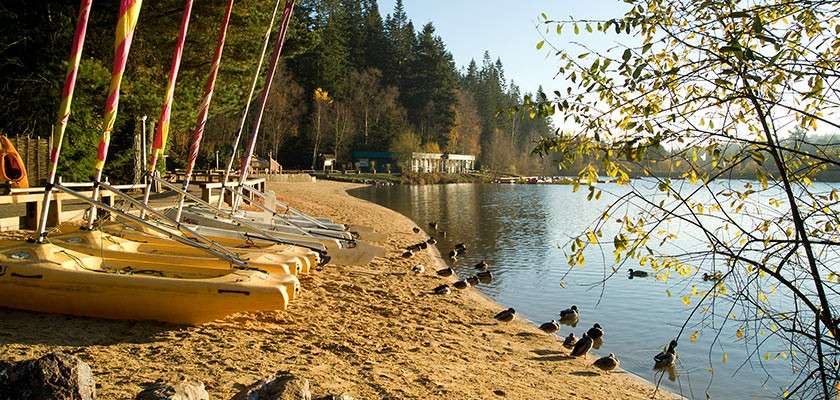 Venture Bay maintenance at the Subtropical Swimming Paradise - 4th March 2020
Due to necessary technical works, Venture Bay will be closed from Tuesday 10th - Thursday 12th March 2020. The rest of the Subtropical Swimming Paradise will remain open for your enjoyment, including the thrilling Wild Water Rapids, Venture Harbour and the Lazy River.
Aqua Sana Longleat Forest has had a makeover - Updated 20th November 2019
We have unveiled our newly refurbished Forest Spa, bringing together 24 unique spa experiences and harnessing the proven benefits of forest bathing at Aqua Sana Longleat Forest.
Guests travelling to Longleat Forest - 11th September 2019
If you're travelling on the A350 through Westbury to or from Longleat Forest, please be aware there will be road closures starting from Monday 16th September 2019 until Friday 11th October 2019. The works will take place for 24-hour periods, but there are diversions in place on the roads, for more information visit the Wiltshire Council website.
Lake closures on our villages - 2nd September 2019
As we operate a number of submersible activities on the lakes at our villages, we test our lake water for quality on a regular basis. Due to natural organisms, we occasionally receive a reading that means we have to close our lake whilst we treat the issue and gain a normal reading again. Should this happen we will ensure that guest disruption is kept to a minmum and that we bring activities back online as soon as we possibly can.
New fun-filled activities for little ones - 28th January 2019
Discover three new activities for your little ones to enjoy. Make memories that will last forever as you forage through the forest to create your very own Family Nature Journal, or help our rangers discover woodland animals and their habitats in Nature Detectives, both at the Ranger's Lodge. Your little ones can also have an adventure of their very own in Wizard Academy, where they can learn spells, play games and make marvellous wizard crafts in this this 3-hour unaccompanied session at the Activity Den.
Forester's Inn becomes Foresters' Kitchen and Terrace - Updated 18th January 2019
Forester's Inn has reopened as Foresters' Kitchen and Terrace. As well as an updated look and feel, you'll find a new menu featuring the best of British produce for breakfast, lunch and dinner with meats from British Red Tractor approved farms and locally sourced cheese on our dessert boards. If that's not enough, you can try our immense Sunday roasts or treat yourself to a Paul Hollywood Afternoon Tea (there's even one for little ones to enjoy too!).
Locked in a Room comes to Longleat Forest - 6th August 2018
Put your puzzle and clue solving skills to the ultimate test in a unique escape room experience for groups of three to six. Locked in a Room at the Village Square is a fun activity where you join forces with family and friends to attempt to solve clues and escape the room. With two different experiences to choose from, get your team together to become respected scientists seeking to uncover secrets and escape the room in 60 minutes or less.
Aerial Adventure Enhancements - 23rd July 2018
We've added some exciting new obstacles to our Aerial Adventure course.
Are you brave enough to tackle the Tree House and Floating Staircase in this adrenalin packed challenge high up in the trees?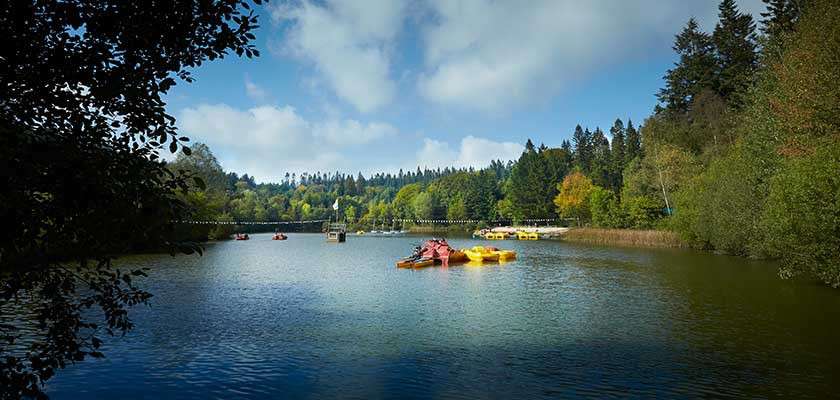 Minimising traffic on the village
We know that our focus on providing a safe environment with minimal traffic is something you really value. That's why we need your help to reduce the traffic on our villages to protect what you love about Center Parcs: a place where little ones can run free and explore, and parents can feel at ease.