Elveden Forest news
Elveden Forest important updates and latest news.
Bella Italia now open after refurbishment  
Last updated 16 May 2022
Bella Italia at Elveden has an improved look and is now open! Visit for delicious pizzas, hearty pasta dishes and even a menu for the little bambinos – perfect for the whole family. You will find Bella Italia at Elveden Forest in the Piazza. Fancy a cosy night in the lodge? Why not pick up your favourite pizza's and more with a Bella Italia Collection to take back to your lodge?

Impact to usual operations
Last updated 16 May 2022

Like many other businesses we are unfortunately impacted by staff shortages and recruitment challenges, which means that you may find some disruption to our normal services. For guests who have an impacted restaurant or activity booking we will contact you directly.
Please see below a list of current changes, please check back regularly as there are often last-minute changes:
| | |
| --- | --- |
| Rajinda Pradesh | Currently unavailable for delivery |
| Café Rouge |  Tuesdays, Wednesdays and Thursdays open from midday until 9pm. Mondays and Fridays from 9am until 9:30pm. Saturdays and Sundays from 9:30am until 9pm. |
| Bella Italia  | Open from 4pm on Tuesdays, Wednesdays and Thursdays and open from midday Mondays, Fridays, Saturdays and Sundays.  |
| Canopy Café | Canopy Café is now open daily 11am-6:30pm, serving hot and cold drinks, alcohol, ice creams, and sandwiches |
| Hucks | Delivery will be unavailable from 16 May |

Please note that we will keep this information as updated as possible but there may still be extremely late during break changes not listed.
Wild Water Rapids maintenance
Last updated 09 May 2022
Our Wild Water Rapids will be undergoing essential maintenance from Monday 13 June to Wednesday 15 June 2022, and again from Monday 19 September to Wednesday 21 September 2022. The rest of the Subtropical Swimming Paradise will still be open for your enjoyment during this time, including our thrilling ride Tropical Cyclone and Venture Cove featuring our two water play areas, Venture Bay for your little ones and Venture Harbour perfect for the whole family.
Improvements to the changing rooms at the Subtropical Swimming Paradise
Last updated 29 April 2022
We're making some improvements to the changing rooms at the Subtropical Swimming Paradise in Elveden Forest. This may impact you if you're staying with us from mid-May onwards.
Whilst these works are underway there may be a few less changing room cubicles available than usual, so to keep any queues to a minimum please arrive 'swim-ready' with your swimwear on underneath your clothes. There will also be less lockers available than normal, so please bring only essential items with you to the pool. As part of these improvement works the showers won't be available for use before or after swimming from mid-May until late July, so to help us keep the pool as clean as possible we ask that you shower in your lodge before arriving for your swim session. Our Accessible Cabanas will also not be available until autumn 2022. Our Changing Places facility in this area will also be unavailable whilst these works take place until October 2022, however the bed from this facility will be available in our accessible changing room. If you need to use the Changing Places facility within the Village Square during your break, please contact Guest Services on 01842 894452.
The new and improved changing rooms should be open by spring 2023.
Upgrading the outdoor play area
Last updated 26 April 2022
The outdoor play area at the Sports Plaza is currently closed due to a refurbishment project, which will include new play area features for the little ones to enjoy. During this closure, the Sports Café terrace will only be accessible from inside the restaurant. Guests with dogs can speak to a member of staff and they will guide you to the terrace.

Our other outdoor play area, near the Rangers Lodge (map reference D6), will remain open – a perfect spot for a family picnic.

We expect the upgraded play area to re-open on 10 June 2022. Keep checking village news for updates.

If you or your party test positive for COVID-19 prior to your break
Last updated 14 April 2022
As always, our priority is to protect our guests and staff as much as possible, and we recommend that all guests due to visit take a COVID-19 test before visiting our villages. Guests who test positive for COVID-19 should follow the government guidance for self-isolation.

Should you need to reschedule* or cancel your break due to a positive COVID-19 test result, please complete this form and our team will make contact.

*If the new date is more expensive guests will need to cover the additional costs, however, if the new date is lower in price we will of course refund the difference.

COVID-19 measures
Last updated 24 February 2022
Following the most recent announcement regarding the further relaxation of COVID-19 measures, Center Parcs will continue to follow government guidance.
As always, our priority is to protect our guests and staff as much as possible, and we recommend that all guests due to visit take a lateral flow test before visiting our villages. Guests who test positive for COVID-19 should follow the government guidance for self-isolation.
Guests due to visit prior to 18 April 22 are covered by our Book with Confidence guarantee and should complete this form if they find that they're unable to visit due to isolation guidance. Guests may reschedule to a new date* or cancel with a full refund.
*If the new date is more expensive guests will need to cover the additional costs, however, if the new date is lower in price we will of course refund the difference.
We are building the biggest Pancake House ever!
Last updated 19 January 2022
Elveden Forest will soon be opening its doors to their new Pancake House which is due to open on 28 January 2022. The new venue, situated next to the lake (grid reference E8), will be the largest Pancake House out of all our villages and will include new décor, children's play area and tables with a view – overlooking the lake. Keep your eyes peeled for more updates on this exciting project.
The current Pancake House will close on 24 January 2022.
Just Kids is getting a makeover
Last updated 24 December 2021

The retail shop loved by the little ones, Just Kids, is having a refurbishment. From 3pm on 9 January 2022, the store will be closed. Don't worry, we will have a temporary store open from 10 January 2022, located in The Plaza for you to pick up your gifts.
The newly refurbished Just Kids store will open on 29 January 2022.
Aqua Sana Elveden Forest receives a makeover
Latest update 09 August 2021
We are constantly looking at ways we can improve our facilities and as part of this, Aqua Sana Elveden Forest has received a makeover, enhancing our express treatment area, post treatment relaxation lounge and reception area. 
Aqua Sana Elveden Forest Spa Manager, Grace Reeve, said: "We are absolutely delighted with our refurbishment. The extension has added great space and light to the building and we're sure guests will be as impressed as we are" 

We're thrilled with the finished result and we can't wait to share it with you. 
Aqua Sana Elveden Forest is now open for Spa Sessions, as well as indulgent treatments. Our Boutique is also open for you to stock up on all your favourite products. 

We look forward to welcoming you back to Aqua Sana Spa.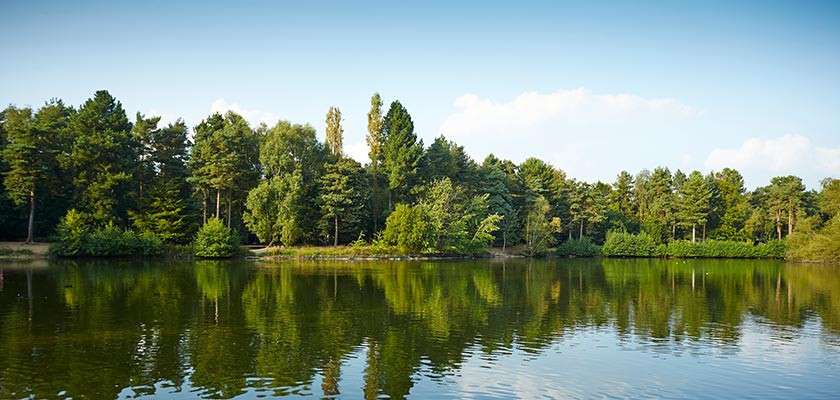 Forest safety
7 August 2020
During extreme dry weather spells we take advice from the Met Office, please see below some basic fire safety points:
Smoking is permitted only in designated smoking locations on village and on the patio/ balcony of accommodation
The use of wood from the forest is strictly prohibited for use on the fire in accommodation (please only use logs purchased from ParcMarket)
The making of fires of any sort is strictly prohibited
Should you discover a fire no matter how small, please contact the village emergency number or call 999
Due to our forest environment we may need to withdraw the use of BBQ's in extreme hot weather
We do have regular fire checks in place but please be vigilant and help us to maintain a safe environment in the forest.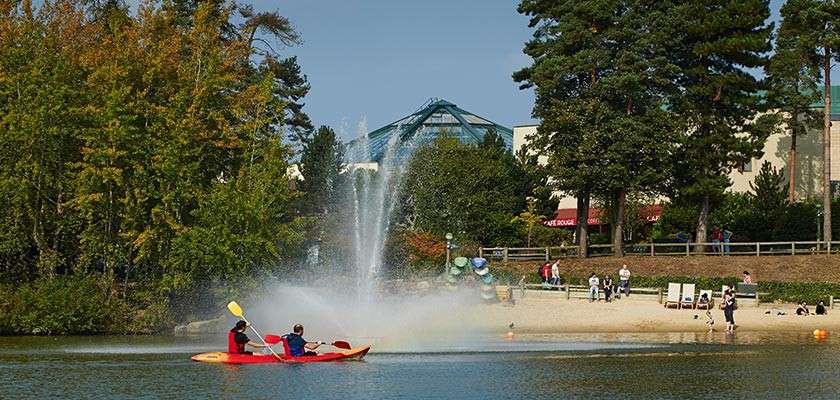 Lake closures on our villages
2 September 2019
As we operate a number of submersible activities on the lakes at our villages, we test our lake water for quality on a regular basis. Due to natural organisms, we occasionally receive a reading that means we have to close our lake whilst we treat the issue and gain a normal reading again. Should this happen we will ensure that guest disruption is kept to a minimum and that we bring activities back online as soon as we possibly can.
Minimising traffic on the village 
We know that our focus on providing a safe environment with minimal traffic is something you really value. That's why we need your help to reduce the traffic on our villages to protect what you love about Center Parcs: a place where little ones can run free and explore, and parents can feel at ease.
In-lodge toiletries
16 August 2019
Following feedback, guests have said they prefer for toiletries not to be provided in their lodge to help reduce the use of single-use plastic and the impact this has on the environment. When on village, if you wish to have a pack of toiletries delivered please call Guest Services on 01842 894452.
*available when break booked is 26 weeks or fewer away.